Explore our payment solution
The 360 Business Dashboard allows you to manage all your business transactions in one place and seamlessly connect with liquid cash customers.
Reseller Protal
Generate more income with iYap Liquid Cash's Activate Revenue by offering Virtual ATM, Top-Up, Crypto Cash out and more.
Merchant Processing
Accept crypto, cash, check nd credit card payments in-store, in-app and online.
Money Transfer Services
With Liquid Cash FX, money transfers are faster, more affordable, and more transparent.
Loyalty Program
We've built custom reward programs that drive brand loyalty & increase sales! Each program is custom-tailored to fit your needs.
Payroll Payouts
make it easier for your employees to get paid. Liquid Cash saves your company money by driving adoption of electronic pay to eliminate the expense of paper checks.
Digital Banking
Liquid Cash offers online digital banking services. All accounts are FDIC insured.
International Banking
We issue US bank accounts to foreigners in over 100 plus countries.
Escrow Management
Liquid Cash releases the funds to the selelr from the escrow account upon confirmation of frieght being deliverd.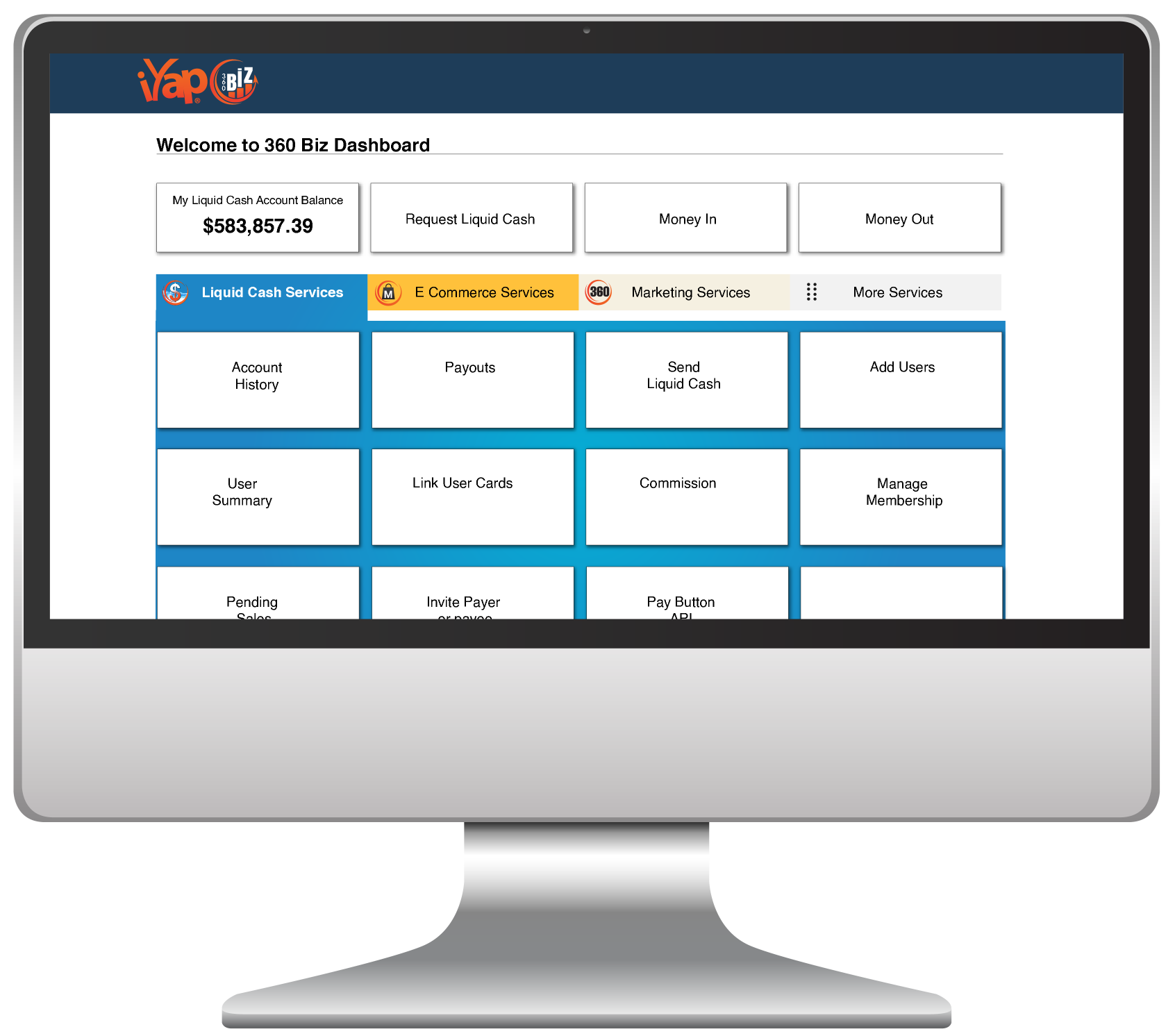 The Liquid Cash Customer Journey
The Liquid Cash app allows users to send money overseas for free, open a digital bank account, exchange foreign currency, cash out crypto, instant chat with friends, watch videos, shop geo-targeted in-app deals, pay bills, and save on sports, concerts, and theater tickets ll in one place.
Send money worldwide
Collect Payments
Digital Banking
Geo-Targeted Deals
Cash Status Rewards
International Banking
Secure & Confidential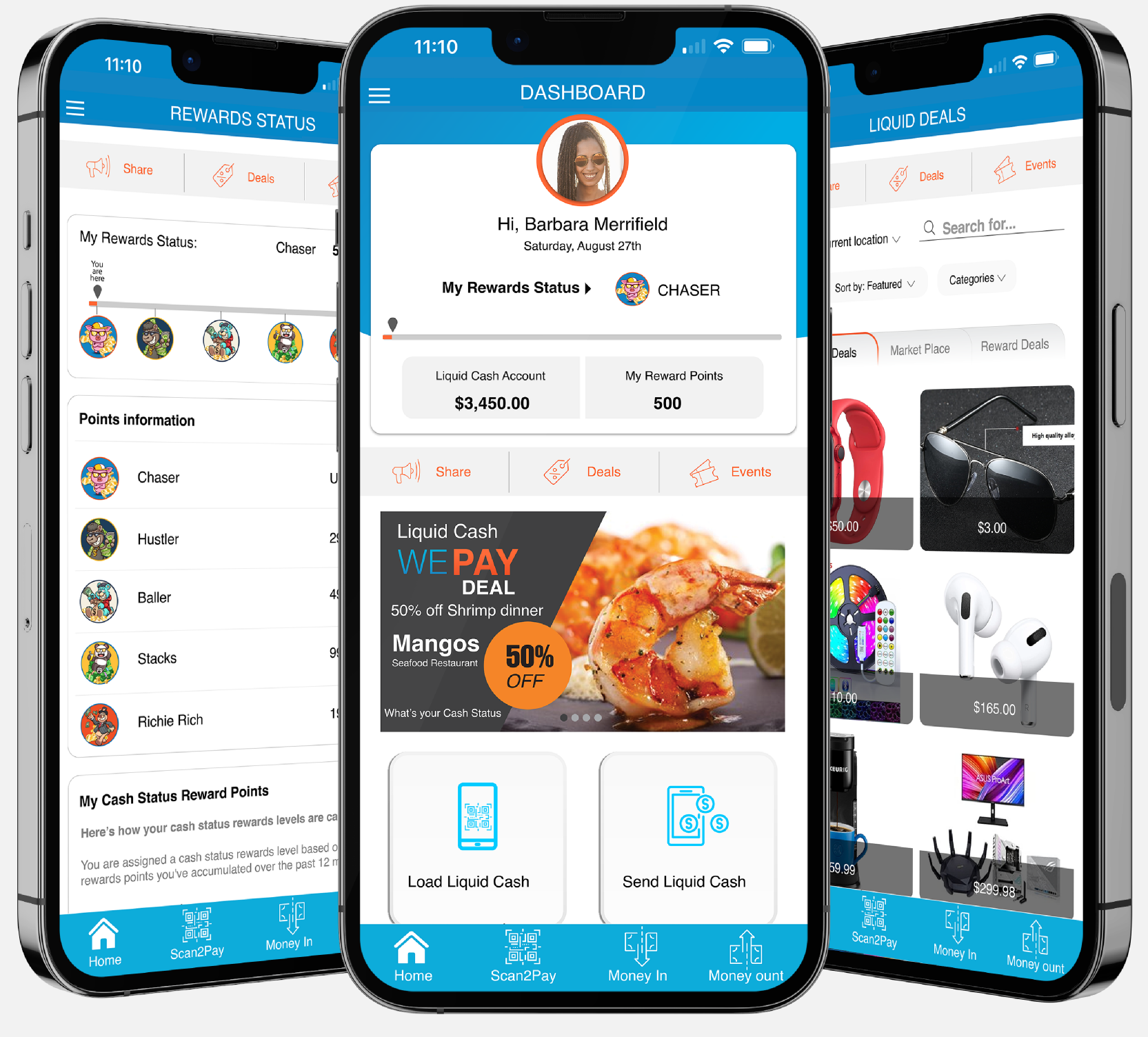 Crypto Trading
In-App Shopping
Live Entertainment
Instant Chat
Watch Videos
Buy Tickets